We just got back from a wonderful time down at Disney World.  They sure know how to do it right.  Not only do they have excellent customer service, they go all out to make sure their customers have a great time.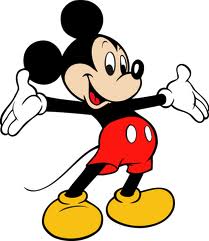 This was the first time we actually spent time on their property.  That's how you got to do it.  I drove our van once over the entire week for a beer run. Everything else has been taken care of.
I have some observations that I'd like to share.
Tattoos
Now, I have a tattoo.  I got it when I was 18. I can hide it easily.  At Disney world, tattoos are the new goatee.  You ain't cool unless you have a tattoo. At Disney World, one will get to see a lot of tattoos.  I saw plenty of arm sleeves, leg tattoos, and heck, I even thought about getting another one on my leg, (in college I had picked out the most awesome Japanese Shadow puppet for my calf), but there were zero neck tattoos.  That is, until we returned to Georgia. It still boggles my mind why anyone would get a neck tattoo.