Man, I haven't posted in a long dang time. I've been working on a lot of really different and cool things at work and at home.
backdoor man
The other day, I read a post about using split tunnel vpn on WinXP Mode on Windows 7. I like this idea. Essentially, it is simply setting up a virtual machine, installing VPN software on the virtual machine, and using the virtual machine to VPN into your destination network.
I like it for a couple of reasons:
My host OS (Windows 7) continues to do whatever it was doing, (bitorrent, IM, etc).
My WinXP virtual machine can be 100% dedicated to work stuff
Don't get me wrong. For work, I have a really nice Macbook Pro. And in the office, I have all the accessories set up so I can just "plug in" and be productive. But at home, I have a pretty beefy Win7 machine and I like using the big monitor and ergo keyboard.
keep moving forward
I was using LogMeIn to access my Mac from my Win7 desktop, but it wasn't great. I use Virtualbox on my Win7 desktop with Ubuntu Linux and love it, but the VPN doesn't work great, so and I really need some of the Microsoft functionality.
So, I tried to get it set up with WinXP Mode and it worked pretty well. I installed Office 2007 and use Ninite to install my typical Windows apps. It worked great.  I used WinXP Mode for a couple of days with work and it was okay; I've got no major complaints… except I don't care for the Virtual PC interface and graphic performance stinks.
At first I ran the VMWare converter utility and I created a Physical to Virtual machine and stored the .vmdk on a different harddrive.  Then I installed the VMWare Player and discovered it had an option already to "import Win XP Mode Virtual Machine." How cool, I thought!
… and so it begins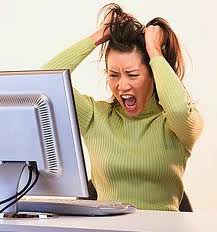 After a few minutes, the import completed and I tried to fire it up.  I got an error message that said, "Unable to connect to this virtual machine. Make sure you have proper permissions…. etc" or something along those lines. Uh-oh, I thought.
So then I went to open the converted image I created and got the same error.  Boo!  At that point, I tried to start Virtualbox and I got an even more cryptic error about some kernel.dll not being able to load.  I assumed it was a conflict between VMWare Player and Virtualbox.  So I uninstalled the VMWare Player.
After a reboot, (to complete the de-installation), Virtualbox started up fine, I opened the .vmdk I created and it did open!  I thought I was making progress.  Then, as I read elsewhere, WinXP Mode wants to reactivate itself under Virtualbox.  I couldn't even get logged in. Upon attempting to activate, it said my product code was invalid.
success!
Still, I was very intriqued about the VMWare Player's WinXP import utility so I decided to reinstall it and try again.  This time, after I installed it, I did not reboot my system as the installation process requested.  Instead I tried the import again… and it worked!
It installed VMWare Tools… the only drawback was that it was the original WinXP VM so none of my installed apps or settings were there.  That's cool, I thought since you always can do something better the second time around!
So right now, I just finished installing my favorite free apps using NiNite, and am installing Office, Communicator, and my companies VPN software.
So far, I can say the experience with VMWare Player is much better than the original WinXP Mode.  The VM is noticably faster and the graphics is very much improved.  My host system is pretty beefy, so YMMV, but here's my settings for my WinXP VM:
Memory: 768MB
CPU's: 2
Network Adapter: Bridged
Sound Card and Display: Autodetect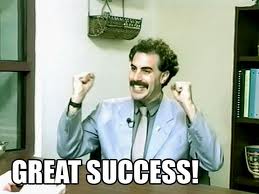 You can find the links to all the software I used if you want to play along.